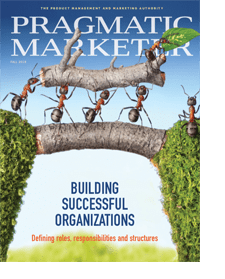 What is your story? Four little words that ask a very important question. Every company has a story, and successful companies are great at telling their amazing stories through every marketing channel available. Their story takes center stage and is woven into their print materials, website, social media channels, blog posts, trade shows, and in sales and customer service interactions. It resonates with their target audience, drives loyalty, and appeals to values that their brand shares with consumers. Telling their stories is one of the most important things they do.
How well are you telling your story? If you have room for improvement (and most of us do), here's a quick guide to get you started on how to tell your story by defining your mission, knowing yourself and your audience, and identifying and using marketing vehicles to tell that story far and wide.
---
The Mad Men Days Are Over
Many companies still operate like they are back in the old days of consumer marketing when there were just a few ways to reach consumers. The goal was to interrupt whatever the innocent bystander was doing. Perhaps your message was in a flyer for the potential customer to find while sorting their mail. Or maybe you had a commercial that interrupted the regularly scheduled programming on someone's TV (on one of only three channels). The point here is that getting your potential consumer's attention was limited by the available media. And telling your story wasn't really as important as getting attention, because attention meant sales.
Today, the average consumer is exposed to approximately 5,000 product messages a day. So getting someone's attention has gotten much harder to do. And just getting someone's attention isn't enough, unless your target audience connects to your message in an intrinsic way. Many of us never give a second thought to most of the marketing messages we see or hear. But if you pay close attention, you might notice the messages that do grab your attention are valuable because they teach you something or fulfill a need. That's because those messages have been crafted by companies with a thorough knowledge of their audience. They've done the hard work to get to know you and connect in a meaningful way. Simply put, they know how to tell their stories in a way that connects with the customer's story.
---
Know Thyself: Mission Statements
That hard work starts with a deep dive into your company's values to craft a mission statement that defines what you do in a compelling and succinct way. You must answer a lot of questions to develop a successful mission statement. You need to cover: What do you do and whom do you do it for? What is special about how you do it? What value does it create for your customers? You also will need to define your goals for five to 10 years into the future and create a roadmap for meeting those goals.
Great mission statements are often the drivers of customer loyalty. The reason people stay loyal to brands is that they identify with their values. And for people to identify with those values, you must be consistent in how you tell and retell your story.
Patagonia and Starbucks are two examples of companies that have solid mission statements.
Patagonia's mission is to build high-quality products and protect the planet, and its mission statement is crystal clear and precise: Build the best product, cause no unnecessary harm, use business to inspire and implement solutions to the environmental crisis.
Have you seen Starbucks' mission statement? I bet not. You've also never seen any advertising by Starbucks. They are the perfect example of a company that knows its audience. They don't need to spend money on advertising because they tell their story so well that their customer loyalty is the highest in their industry. It shouldn't come as a surprise that their mission statement is very simple: Our mission: to inspire and nurture the human spirit—one person, one cup, and one neighborhood at a time. When you unpack that, it makes perfect sense and fits their social and corporate stance of responsibility to their customers.
---
Content Marketing Is Storytelling
To create successful content for marketing, you need to ask even more questions about your target audience and who they are—from their demographics to their value systems—to earn their loyalty. The goal of content marketing is to put the needs of your audience first. To do this, you must listen to and learn from your customers and become a resource for them. Learn their stories. Make them the hero of your story. The content you create for your audience is not about you, it's about your audience. Many of us get caught in the trap of creating content that we need, on topics that we want to read about. New rule: You are not your target audience!
The next step is to know the people within the industries you serve. Answer questions like these: Who makes up your industry? What are the unique challenges those people face? What keeps their businesses from growing?
How do you do this? By talking to your customers! Yes, in the age of email and social media, good old one-on-one conversations matter more than ever. In essence, the minute details of their stories will be a gold mine for creating content.
We realize that you can't possibly call all your customers, so call the 20 percent of customers who make up 80 percent of your sales. Set aside a couple of hours once a month to talk to customers—new and old—to make sure you still understand and meet their needs.
After talking to your customers, you can create fictional personas that are generalized representations of your perfect audience or customer. Personas outline behaviors, preferences, and purchasing processes to guide your content to stories that are important to them.
---
Reach Your Customers
Now that you've done the hard work—built your foundation and know who you are, who your customers are, and how your industry works—let's discuss how to reach your target audience.
Websites are now your business card. Your first impression. Your online storefront. They are the vehicle that draws your audience in, so you want to make an impression. There are two parts to your website: the static brochure-type parts and the dynamic content. The mix between the two is what is important. The dynamic part that engages your audience must be updated frequently (and consistently) with interesting and informative content. It's important to put a lot of thought into how you present yourself on your website. Most people don't like talking about themselves and find it difficult to talk about what they do in a compelling way. If that describes you, hire a business coach, marketing consultant—or at the very least, ask a friend to help you brainstorm your message.
A company blog is a great vehicle for telling your story. It doesn't take a lot of time to write short stories to publish online. Blogs are the hub of your content and social media sphere. If you don't have a blog, it's time to start one. Go back to the customer personas you crafted earlier and make a list of challenges or questions that they have. Use your first blogs to answer some of those questions, and you are on your way to creating interesting and useful content! Post consistently, be human, tell a story, and have a call to action (that's not always a sale).
The email newsletter is a powerful vehicle of permission-based communication that you can approach in many ways depending upon your customers, products, and brand. It's important to make your email content visually appealing and easy to read. Be sure to link content on your website to drive traffic to your blog posts, and link to landing pages for your products or services so you can track results. Never spam potential customers; it's illegal and annoying. Always get permission and offer opt-out links at the bottom of every newsletter.
Don't assume that one size fits all. Segment your lists to offer different content to different personas. Also, make sure to highlight the things you do best and what makes you special. List awards and get customer testimonials. This helps people know you are credible.
Social media humanizes your brand and provides a platform to share ideas and inspiration. It is the biggest support system for your website, blogs, and email newsletters. Generally, your website or other content might not get a lot of traffic, but when combined with social media channels, you have a powerful tool that supports a culture for sharing information. Once you've decided from among any number of platforms (Facebook, Instagram, Twitter, LinkedIn, Google+, Snapchat, YouTube, etc.), you will need to create a social media plan. Remember, social media is a conversation, not a megaphone.
Make sure your posts strike a good balance—80 percent of your posts should be rich, value-driven posts for your audience and 20 percent should be promotion. Again, consistency is key. Post regularly, even if it's just once a week. Post interesting, relevant content and use engaging imagery. Take advantage of events and activities by posting photos of event attendees (with their permission only), tagging them, and encouraging them to share.
There are still plenty of offline opportunities for marketing your stories. Engaging with real humans has never been easier or more important. Your printed materials, trade shows, special events, speaking engagements, and even guerrilla marketing activities give you the opportunity for voice-to-voice or face-to-face interaction.