Grow the Strategic
Impact of Design
Pragmatic Institute's design practice empowers designers to contribute strategically. We help designers extend their reach by combining business acumen with user advocacy to uncover new opportunities to create value and strengthen partnerships across the organization.   
Our learning experiences are developed by design practitioners, instructional designers and industry leaders—focusing on interactive learning and practical application. With an ecosystem of training, resources and community, our design practice builds on Pragmatic's reputation as a transformational partner to 200,000 alumni and counting.
Business Strategy & Design
Increase your strategic impact as a designer
Gain a grounding in business strategy and the tools and vocabulary of key business stakeholders so you can confidently contribute to strategy conversations. Learn how to connect user-centered work to the advancement of business objectives, demonstrate return on investment, and strengthen cross-functional partnerships.
Influence Through Storytelling
Harness the power of storytelling to grow your influence
Get tools and techniques to enhance collaboration with stakeholders, build influence, and change attitudes and behaviors through strategic storytelling. Learn how to design narratives that showcase design impact, advocate for user interests, align stakeholders around a common purpose and inspire teams to action.
Pragmatic Design
Advisory Board
Our Design Advisory Board brings a real-world lens to strategic design.
These experts are enthusiastic and passionate about design advocacy, human-centered innovation and building the next generation of design leaders.
Christine Fitts

Director, Customer Experience, Integrated Delivery Lead | Pfizer

John James

Director of Product Design | Spotify

Kim Moy

Design Director | Capital One

J. Scott Sanchez

Product Innovation Officer | Deluxe
Lauren Sinreich

Senior Principal, Design Research | Coforma

Leah Udja

UX Research Manager, Enterprise | Indeed

Lyndsey Williams

Associate Director, User Experience Design and Research Operations | Moody's Analytics

Elizabeth Zietlow

Director, Experience Mapping and CX Strategy | Signet Jewelers
Meet Our Pragmatic Design Instructors
Shannon McGarity
Lead Instructor
Shannon McGarity has spent more than 20 years solving clients' design challenges in roles ranging from head of product to UX director. Prior to Pragmatic, Shannon was a director at strategic design firms Cooper and Designit—leading teams on projects, creating curriculum, coaching innovation teams and teaching service design, design leadership and more. She is also a Certified Professional Co-Active Coach, focusing on leadership coaching. [Photo by Corey Sipkin]
Teresa Brazen
Instructor
Teresa Brazen has spent 15+ years working in the design industry as a design consultant, educator, business leader and executive coach. She's helped teams at NASA, Rail Europe, Cisco, Clorox, Charles Schwab and more adopt human-centered ways of working and designing products and services. Prior to Pragmatic, Teresa spearheaded the global expansion of Cooper Professional Education—a leader in design and creative leadership training—to 10 countries. Her mission today is to help professionals expand their potential and increase their impact.
Lisa Pertoso
Instructor
Lisa Pertoso is a learning designer, facilitator and organizational coach. The driving force behind her 20+ year career is helping leaders prepare for the future of work by developing our most important human skills: adaptability, communication, creativity, innovation, empathy and self-awareness. Lisa has educated design, tech, business and nonprofit leaders in the U.S., Asia, Australia and Europe. Her past clients include BMW Group, Brooklyn Public Library, Hyper Island, Parsons School of Design and TBWA. [Photo by Reuben Hernandez]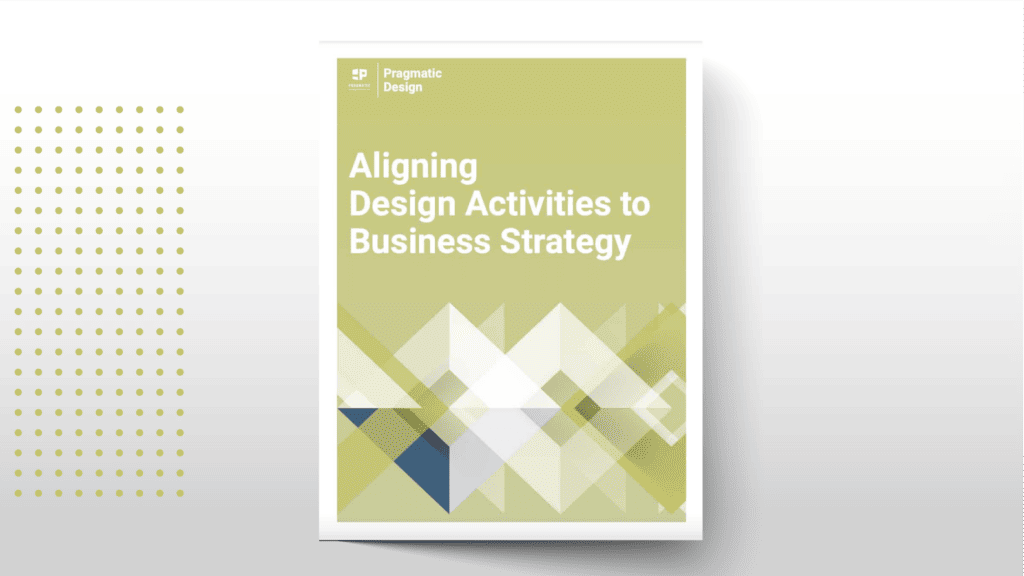 Want to boost the impact of design? Determine your company's strategy so you can be intentional in your recommendation of design activities. Read about four types of company strategy, common...
read more ❯
Planning to facilitate a strategy discussion, workshop, or alignment session? Use this step-by-step guide for designers, which shares best practices, helpful reminders, sample activities and tools.
read more ❯
Brett Macfarlane is an organizational consultant who focuses on leadership development. On Design Chats, Brett discusses his work with Apple, the nuances of leadership in high-innovation environments and more.
read more ❯
Get the details on new courses and check out our latest thought leadership and resources for designers.
What your peers are saying
Storytelling, like products, deserves thought, care and user-centricity. I liked how this course solidified concepts by connecting them to real stories and examples—weaving in learning with interactive and engaging activities. I realized the importance of not just what you say but also how you say it.
I loved everything about Business Strategy & Design; it was valuable and fun. The course helps you better understand how to align with business needs and partners, speak the same language and manage expectations in both directions. Now, in early conversations with project teams, I can actually inject my understanding and perspective and start to influence what the strategy might be.
Influence Through Storytelling was an engaging course that offered great collaboration with new folks and an intuitive process for storytelling. Now, I can improve my storytelling to have a more compelling rationale for designs and get buy in. And I can communicate more effectively with the cross-functional team.
Business Strategy & Design shows how design tools can be applied to business and product goal setting. The emphasis on using design skills to solve internal communication, prioritization and cross-functional problems—not just product ones—was a really helpful takeaway. And the through-line of examples made it feel pragmatic.
Storytelling is not just about presenting mocks! In this interactive course, you'll learn effective storytelling methods and apply them to your real-world scenario. Everyone on my design team should take this class.
Business Strategy & Design is a great course for designers and design leaders alike! It shares how business and product strategy are defined to better inform your design approach and priorities and help you communicate more easily with cross-functional team members. It provides a lot of useful, actionable frameworks.
Influence Through Storytelling gives a blueprint on how to build your storytelling skills and present design work to just about anyone.
Business Strategy & Design shares great insights into how design impacts business goals and vice versa. I would especially recommend it to designers who work closely with product managers.
Pragmatic
Design Certification
Stand out from the crowd with Pragmatic Design certifications. Our certifications enable you to easily share your strategic design skills with your network.
Get the details on new courses and check out our latest thought leadership and resources for designers.